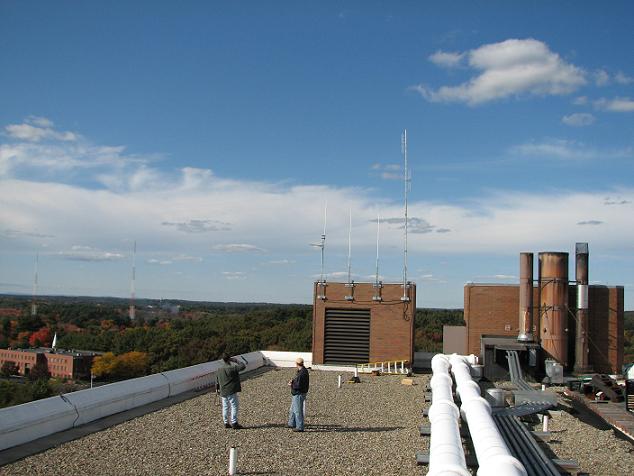 In 2008, MMRA moved its Stoneham repeaters to the Lahey hospital in Burlington. Four antennas were installed. Left to right we had the 446.775 vertical with corner reflector link antenna below it. The 6m/2m/440 and 2m/222/440 tribanders for the hospital's EOC, and 146.715's DB224. In 2016, the leftmost and rightmost antennas were moved to North Reading, but the tribanders were left in Burlington.

The 2m/222/440 tribander is the main 222 antenna, and 6/2m/440 tribander is for the link.

At the end 2019, MMRA installed the 224.88 repeater which was formerly at Marlborough West in Burlington. The receiver subsequently failed in February 2020. Because of the COVID pandemic, we were unable to do any repairs until 2021. An attempt was made to repair the receiver in August, 2021. However, it was deemed unrepairable. In September 2021, the repeater was replaced with a Spectra Engineering MX800.